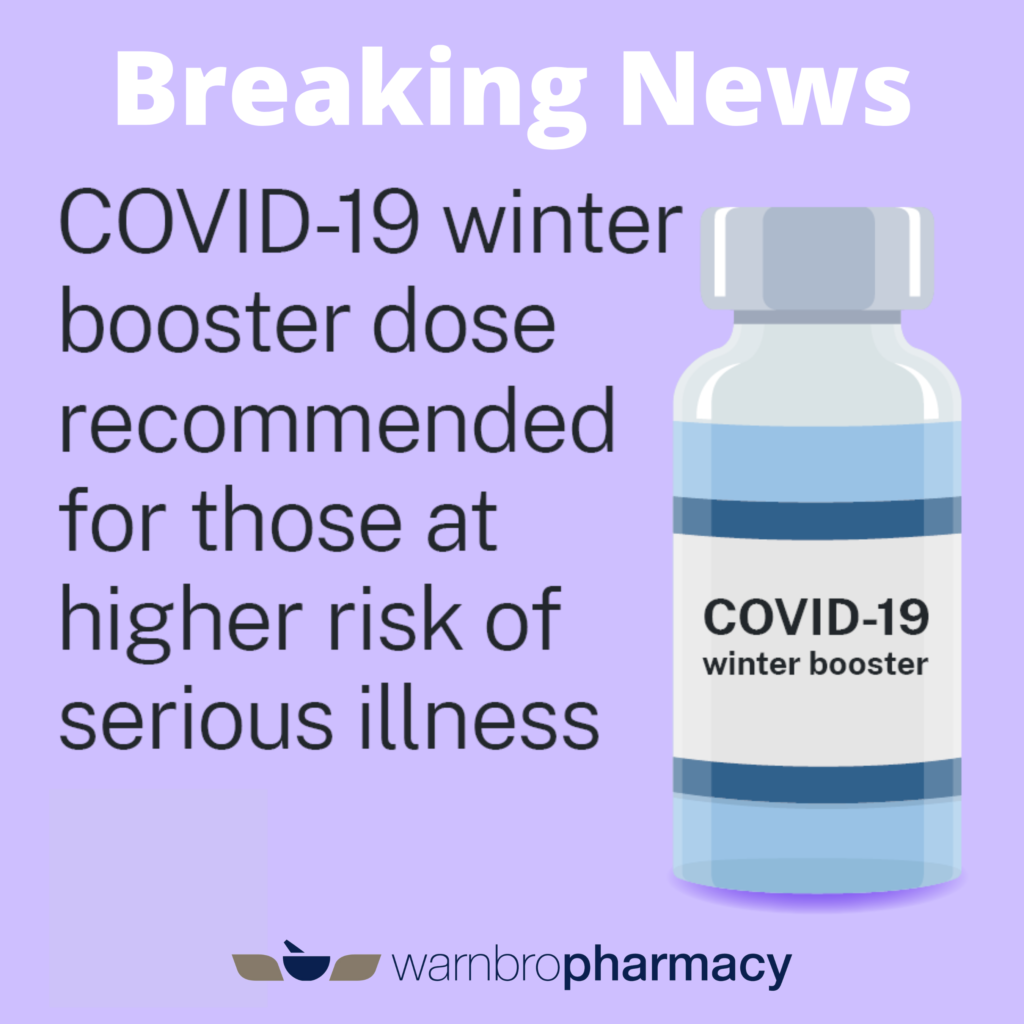 ---
Did you know Australians considered most at risk of severe illness from Covid-19 will be able to receive a fourth COVID-19 vaccine (Winter Booster) heading into winter following advice accepted by the Australian Government from leading immunisation experts?
Effective from the 1st April, adults aged 65 years and older, Aboriginal and Torres Strait Islander people over the age of 50, residents of aged care and disability care facilities, and people aged 16 years and older who are severely immunocompromised will be eligible to receive a winter Covid vaccine dose to maximise their protection against severe illness.
Similar to other respiratory viruses such as the flu, it is likely an increase in COVID-19 cases will be seen over winter. Although COVID-19 is prevalent year-round, the cold weather can make it easier for viruses to infect our bodies.
A booster is your best protection against the most severe impacts of COVID and may provide protection against long COVID.
What you need to know:
At least 4 months must have past since your 1st booster.
Our clinic is Walk-in ONLY (operating hours are posted on our Facebook page here and website here). That's right, you don't need a booking, you can just walk straight in!
Please bring your Medicare card and Photo Id.
If you have any question please don't hesitate to email one of our pharmacists at [email protected]
We look forward to assisting in protecting you, your family, and the community.