We hope you are well – especially your feet: toes, heels, nails, the whole package!

If that's not the case, and your pair (of feet, that is) are looking a little worse for wear, we can help!

We're your local Pharmacy with a twist – we also offer a range of specialist services like Podiatry (aka foot TLC) with our qualified, expert Podiatrists.

Some of the Podiatry services include:

3D Foot Scanning

Ideal for anyone who has foot or joint pain (including from arthritis or diabetes) or if feels like your shoes don't support you properly.
A 3D Foot Scan can be used to:
Help you find greater support when choosing shoes
Design customised orthotics
Show any anomalies
We're on our feet so often – so having a proper fitting shoe is pretty important. It can even help decrease the chance of injury!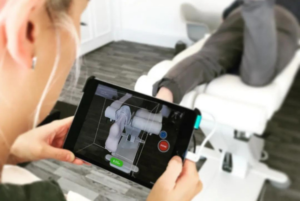 Dry Needling

Dry needling can help relieve discomfort and foot pain by stimulating areas of hard muscle in your feet – the kind that might come from injury, being on your feet for long periods, etc.
It can bring about benefits such as:
Reduced stiffness/improved flexibility
Better range of motion and movement at a joint inhibited by myofascial trigger points
Pain relief usually occurs within 24-48 hours after a session
Shockwave Therapy

A gentle, quick, non-surgical treatment to promote rapid healing and help reduce foot pain (even when the problem has been persisting for years).

It's actually one of the most advanced, safe and effective treatments available, and you can have it at Warnbro Pharmacy with our qualified Podiatrist.
We even back our shockwave therapy so much that you can try it with your first consult at no extra charge – Just respond to this email if you would like to take us up on the offer!
It can help with Plantar fasciitis & Achilles tendinitis plus other soft tissue pathologies. Our podiatrists can assess your suitability to this therapy & will work with you to achieve your goals!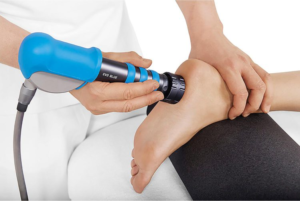 We also offer a range of other Podiatry services!
Click here to book online! or Call us on (08) 9593 6166 to find out more or make an appointment.

Our Podiatrists accept private patients and patients with Care Plans from their doctor. Our HICAPS machine means both private and Care Plan payments are made in the pharmacy.
Bulk billing is available for pensioners with an EPC referral.

Oh, and don't worry about the condition of your feet – trust us when we say we've seen it all, and we really want to help you get back on your feet (pun intended)!